Open-Root Strengths
The offer is simple and pragmatic: no complicated file to fill, no need to be a network engineer to understand how it works. The Open-Root client is coached in his approach, whether he needs a TLD for his small/medium business,...
More
Towards new internet uses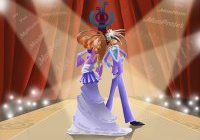 Opening the name space is really an opportunity to communicate with intuitive terms. You could create a new internet environment, more ergonomic, open to all: individuals, small businesses, not for-profit companies, industry. With...
More